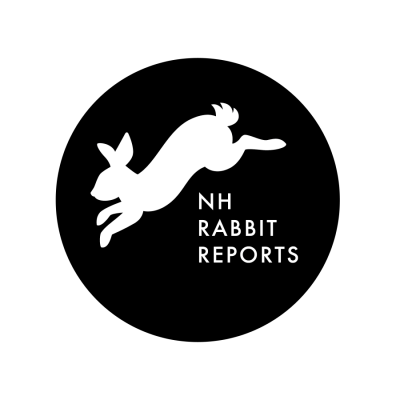 NH Rabbit Reports is a citizen science project, developed through a partnership between UNH Cooperative Extension and NH Fish and Game Department that asks participants to collect data and report sightings of rabbit and hare species in New Hampshire.
The goals of NH Rabbit Reports are to:
Contribute to and inform rabbit research in New Hampshire, specifically the distribution of eastern cottontail rabbits;
Inform the geographic areas important for future survey efforts and trainings;
Increase awareness of the ecology, habitat requirements, and conservation status of New Hampshire's rabbit species, especially the state-endangered New England cottontail.  
Who can participate?
Anyone! We encourage participation by citizen scientists of all ages. How can I get more involved? Tell your friends about NH Rabbit Reports and ask them to keep an eye out for and report rabbits in their area. Occasionally, there are opportunities to volunteer to help survey for rabbits or restore important habitat. Visit the Volunteer page for more information.
More About NH Rabbit Reports